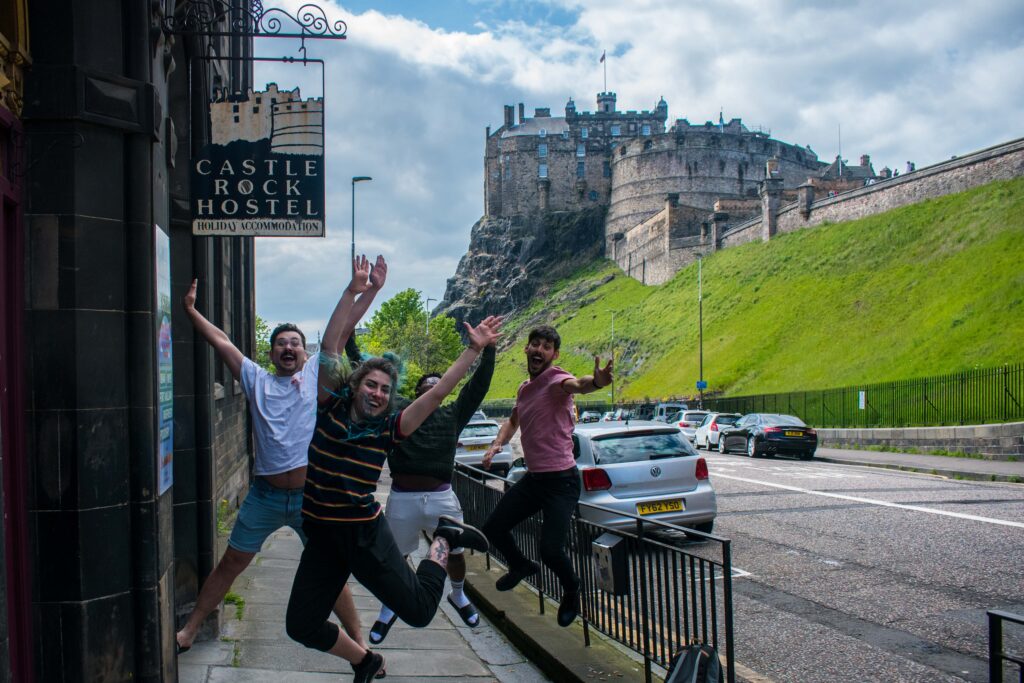 Welcome to Castle Rock! We have lots of room for you to relax, socialise and make the most of your stay in Edinburgh…
Enjoy a game of pool, listen to music and make new friends over a free cup of tea, coffee or hot chocolate. We also organise events such as pub crawls, pool competitions and ceilidhs to keep you entertained. Scroll down to explore our facilities…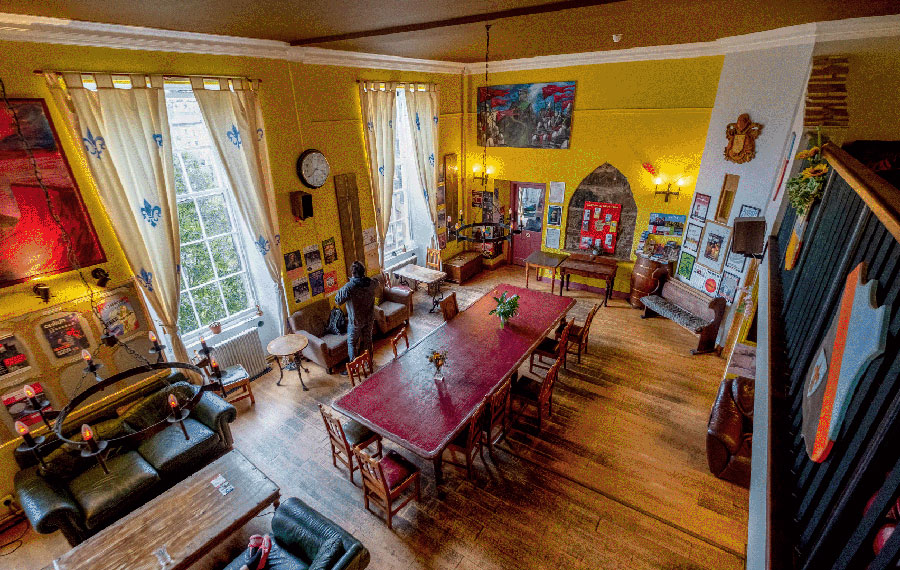 Want to retreat for some studying or enjoy a book next to the fireplace? Visit our posh lounge…
Don't worry if you don't have any books, there's a free book exchange and if studying gets too overwhelming, take a break to watch the fish in our fish tank or give our grand piano a go…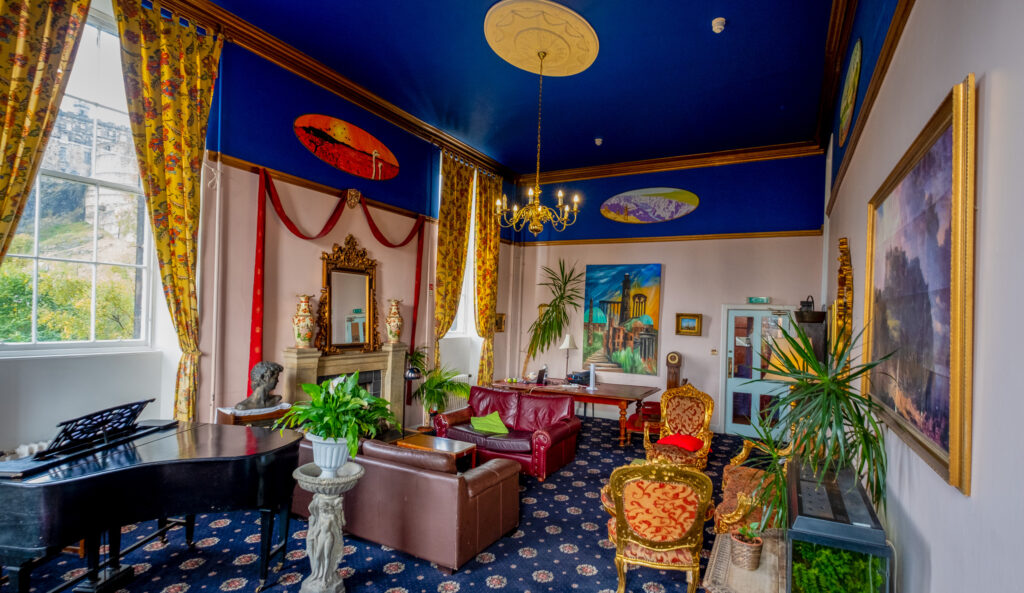 Love music? Chill in our groove lounge…
There are comfy sofas as well as guitars and lots of records. Feel free to make music and enjoy music with like-minded people!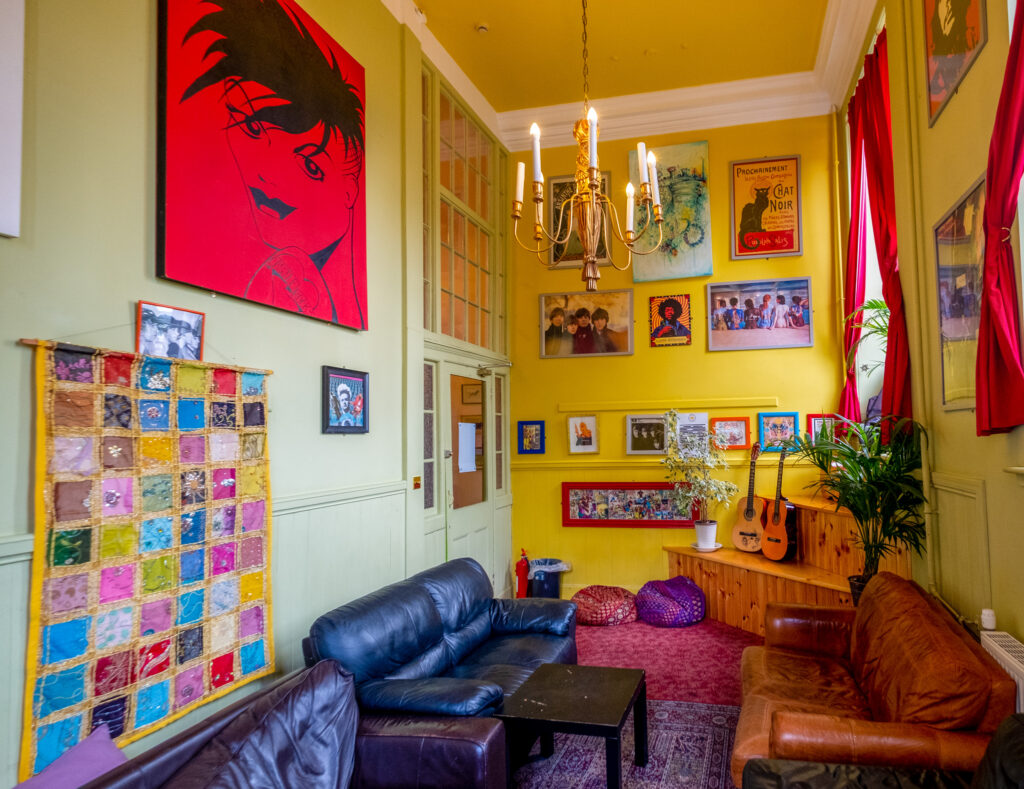 Hungry? Prepare and store food in our self-catered kitchen…
We also offer continental breakfast for only £2.50 in case you wake up in the morning and realise that you didn't buy any food…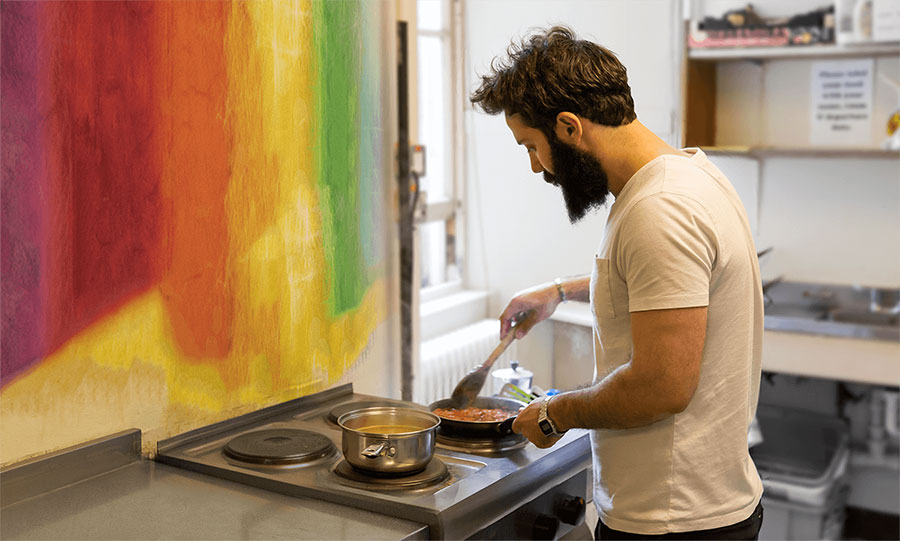 There's art everywhere, some people say it's like staying at a museum…
Oh and WiFi of course, there's free WiFi for our guests as well…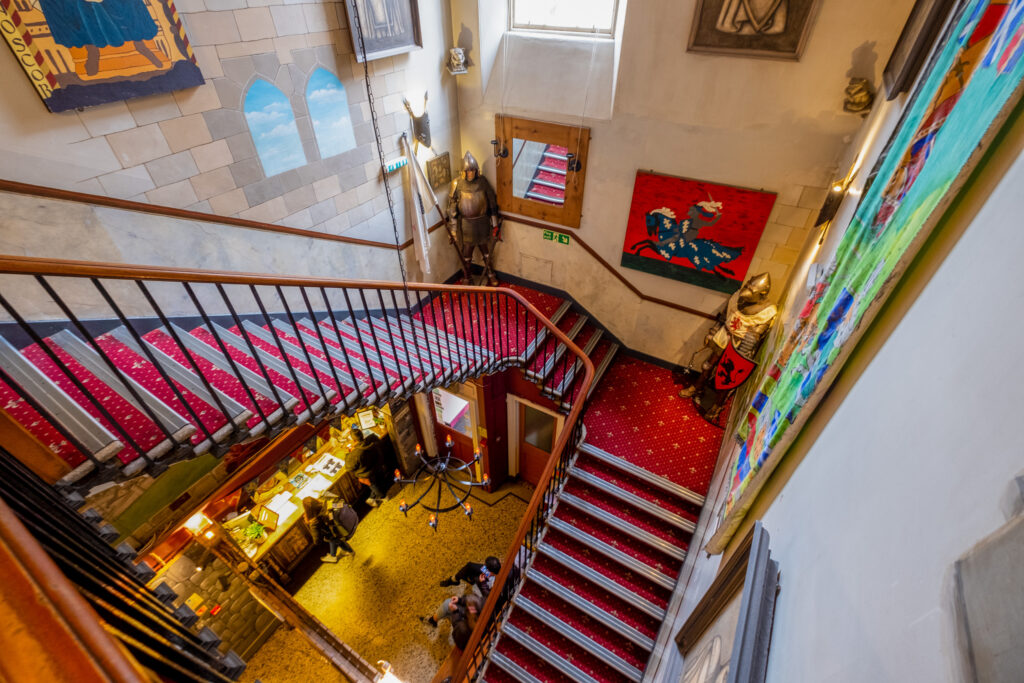 Our bedrooms are nice and comfortable…
And come equipped with lockers to store personal items safely as well as reading lamps for those nights when you can't put that book down…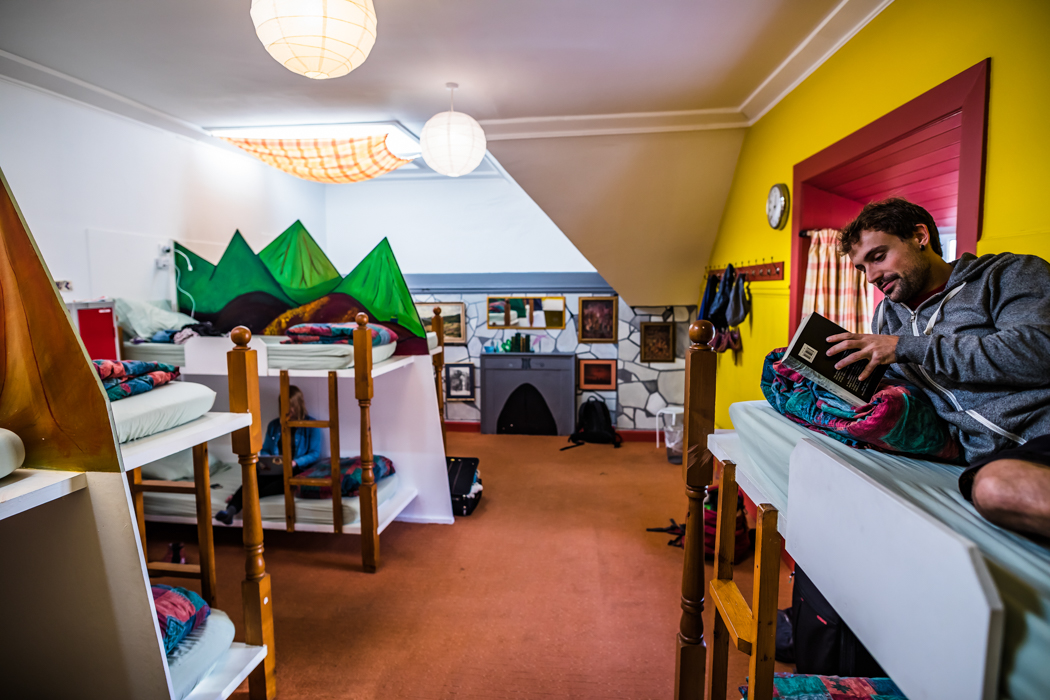 Our bathrooms are clean and equipped with powerful, hot showers…
Hairdryers are provided for free. Don't have a towel? No problem, hire one for only £2…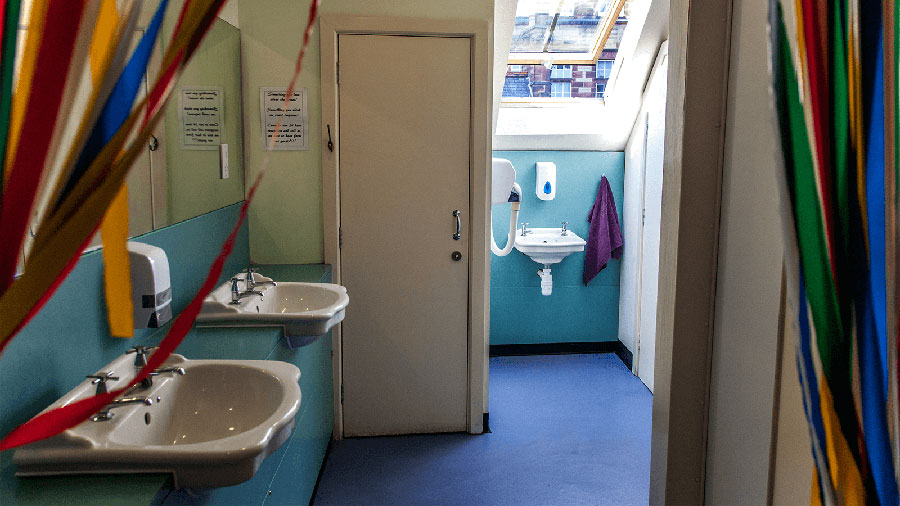 There's even a patio where you can enjoy the sun…
Alright, don't nail us on that one. You've probably heard that the Scottish weather is a little moody. Fact is though that BBQs and beers with friends are always fun…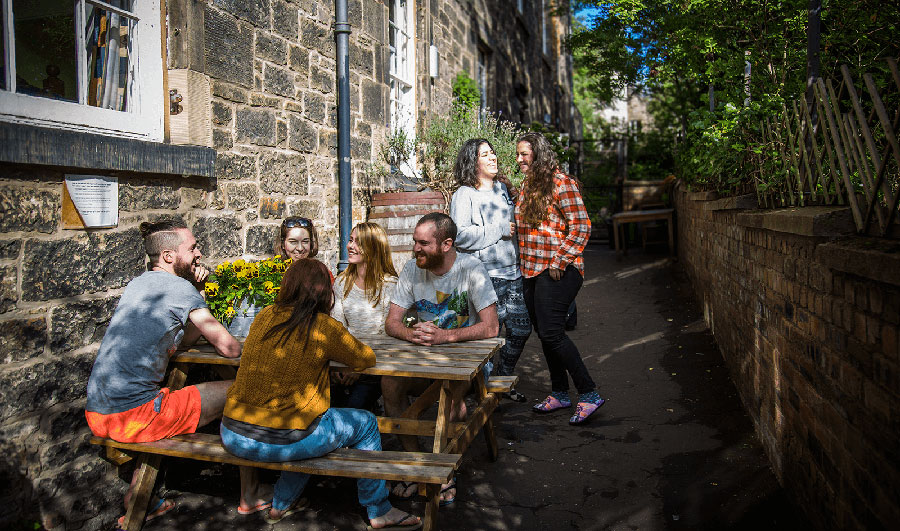 No stag-do's or hen-parties. This is non-negotiable.
We reserve the right to charge a cleaning fee, if management deem it necessary.